Odessa Brides - Why Odessa Girls for Marriage Make the Best Brides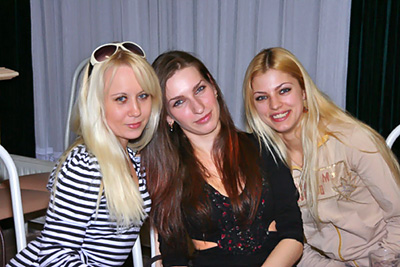 Finding yourself a lifetime partner can be a difficult task especially if you do not actually know where to start looking. Luckily, our site can help you! Here, you will be able to find your bride-to-be from the numerous beautiful women in our personals who are from "The Pearl of the Black Sea," Odessa, Ukraine.
Odessa women are ideal and potential brides for foreign men due to their exemplary qualities and pleasant disposition. Their stunning looks, appealing personalities and excellent traits just attract men from around the globe. They are as beautiful on the inside as they are on the outside.
You may ask why these women are worth marrying for. It is simply because they are worth the risk and every effort you make in wooing them. They are just the perfect fit to become brides of any man who is looking for a lifetime of love and affection. Visiting our site is an advantage for here, we open opportunities for you to find the love of your life with one of these personals.
Get in touch with us at the best Odessa marriage agency to meet the love of your life, and get to experience the lavish experience of a new culture; also, get to understand why they are really chosen as the best brides in the world.
Stunning Qualities of Odessa Women
Single Ukraine ladies are both independent and persistent. Their good characteristics serve as their prestige of becoming a picture-perfect kind of wife. Here are some of the most notable qualities which make women in Ukraine ideal spouses: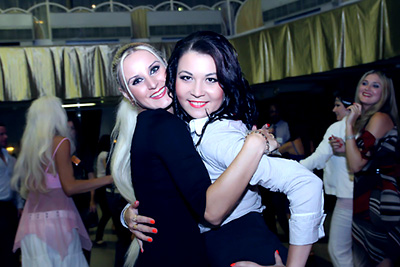 Family warmth and tenderness. For these women, family matters most. Although they grew up with the thought that maintaining one's career is very essential in one's life, they are more than willing to give up everything (may that be career, profession or anything else) if it puts their family into compromise. They always take this risk as long as they know that by the end of the day, they have their family with them, happy and contented.


Capabilities on household chores. Ukrainians are taught to be independent in doing a certain task. You won't have problems living with them because they are capable of doing household chores. These ladies know how to keep a livable and cozy ambience in the house.


Sincerity and integrity. A Ukraine bride is unpretentious. She is a woman of integrity and is someone who commits herself sincerely to the ones she loves. She can give you a lifetime of unconditional love as long as you treat her right and love her with all your heart as well.


Faithfulness and consistency. A woman like those of Odessa, Ukraine can do everything for her partner; her love is unending and unwavering. They view love as being with each other in joy or in sorrow, and in abundance or in loss. Expect their undying faithfulness when you get to marry one. Yes, they totally live up to their wedding vows!


Parenting styles. The way these women were brought up by their families is quite commendable. They are trained to be great in many ways especially when dealing with children. You can expect these women to take the responsibilities of being a mother dutifully.
Listed above are just some of the reasons why men choose and marry an Odessa woman for life. There are still more qualities that you could find in these beautiful women as you continue to read. Knowing the underlying differences between Odessa women and other Western brides will actually help you understand as to why marrying an Odessan lady is a great advantage for men.
Odessa Brides vs Western Brides
To emphasize on the heart-capturing qualities of these women further, here are the comparisons between Odessa women and other Western brides to help you know more about them:
Commitment. When an Odessa woman falls in love, she can be very selfless. She commits herself to the person she loves. She can give up everything that she has in the name of love. This is a good indicator that these women are ideal enough to become your lawfully-wedded wife.

On the contrary, other Western brides have a great sense of self-worth and could be self-righteous at times; this makes them think twice on committing because it may mean that they have to sacrifice whatever they have and to have self-compensation for the sake of the commitment.


Patience. Another matter that you may find remarkable about Odessa brides is their patience. Although there may be a large scope on this matter, these women don't easily give up on the things they want and most especially on the ones they cherish. They can wait and can hold back their anger -- although you might not want to test it out if you do not wish to get in trouble. Other Western women, on the other hand, are more free-spirited that when things don't work out, they jump directly to the next spot.
Men preferences. For most Ukrainians, younger men basis is no longer typical in the dating platform. They would rather date older men and get to experience a lifetime commitment, than to be with some men of their age who only seek fun. This has made the norm of dating older men come to existence among these women. On the other hand, most Western women are career-oriented that they won't necessarily or easily agree on settling down. Many of them are after an adventurous dating life instead of a happy marriage life.
Odessa Wedding Traditions for its Women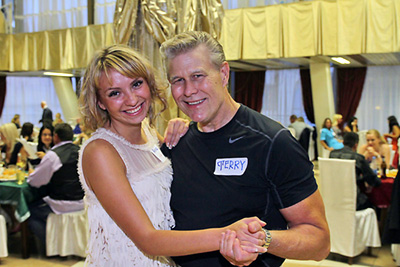 If you are planning to ask for an Odessa woman's hand, here are some of their interesting wedding customs that you must get to familiarize in order to understand how the Odessa marriage culture came to be and in order to be acquainted with the traditions done in the home of your wife-to-be:
A ritual called "Buyout a Bride" starts the traditional wedding ceremony early in the morning. As soon as the sun rises, the groom, together with his groomsmen, have to be there at the bride's residence where they will have to buy out the bride through negotiating with the bride's price which will be decided by the family and the bridesmaids.

The bidding is done with the use of either money, sweets or champagne. Once both parties are already settled with the price, the groom and his companions must undergo a test to show how much love the husband-to-be has for his bride.


Another wedding custom of Ukraine is done by the mothers of the couple. They will be hiding big coins under the four corners of the towel before it is being stepped on. This signifies that the couple shall have less to none encounter of being miserable through their wedlock.

When the wedding ceremony ends, the bride must kick the towel with her foot out of the church. That is another way of telling all unmarried women guests to soon wed themselves. After such, the bride should keep and protect the said towel because they believe it will protect her own family in the future.


Another unique wedding ritual done by the Ukrainian people is the removal of the bride's veil. The bride's mother-in-law takes her veil off and replaces it with a handkerchief instead in order to cover her head. It simply means the woman has just become a wife.
Listed above are just few of the wedding traditions practiced by Odessa people for many years. If you are caught off guard by the beauties and characteristics of these women, register now and join our tours in order to search for your true love.