Odessa Women for Marriage | Meet Your Ukrainian Bride
Welcome to Odessa Women! Here, you can find hundreds of beautiful women who are seeking men for true love and marriage!. And nearly 30,000 more women throughout the Ukraine seeking their life love. Here you've found one of the most respected matchmaking sites helping foreign men meet single women in Odessa, Ukraine who have the desired traits you are searching for to be your potential bride. This is, perhaps, a once in a lifetime chance you may have been looking for so long. Broaden your search for romantic opportunities through our site. You can actually meet and date these women and say goodbye to lonely nights hopefully for the rest of your life!
It is generally given that finding someone whom you can cherish forever is one of the best adventures in life. However, it can also be a challenge that holds many uncertain questions and potential missteps. With that being said, our site has evolved for the purpose of matching people for romance - and hopefully much more - with the experience and information they need to be successful. Here, you will be able to get acquainted with single women in Odessa who are sincere and are marriage-minded ladies. You should expect that the lovely women featured on our dating website are seeking genuine love and real commitment with a man in a long-term relationship (LTR) and not just a casual dating experience. Here, you should expect to have the opportunity to be successful in your search - and have the full support that you need to achieve that.
Listen to some of our stories...
If you feel you are more likely attracted to Ukrainian women, then Odessa is a must-visit city. To finally find the love of your life, take some time to browse these Odessa Ukraine personals of beautiful potential brides. Born and brought up with traditional parents and close family ties, these girls are innately faithful lovers. Odessa itself is also renowned as one of the most popular tourist attractions in the country - from its breathtaking landscapes and beaches to its cultural diversity and historical attractions. Spending time in this Eastern European country while looking for your lifetime match is a singles adventure you will never forget.
---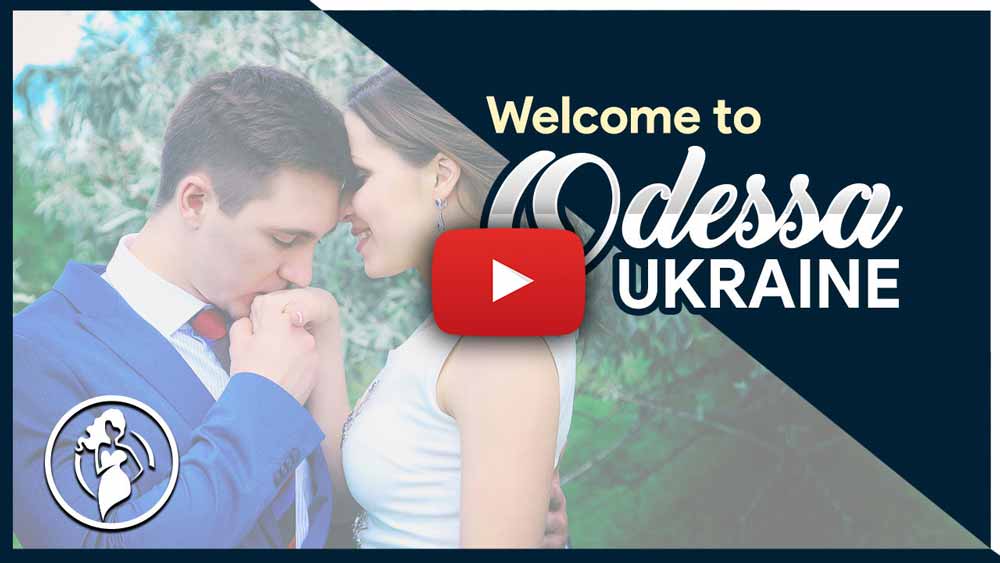 ---
These Odessa women for marriage are verified by our local staff to provide every client the most secure and prosperous dating experience possible. These ladies are indeed real, the majority of whom our Odessa and other Ukrainian offices have had personal contact with during our verification process and afterward. Do not let the day end without browsing through our personals of stunning Odessa girls. You can expand your search to other Ukraine women as well. Meet your future bride among these ladies who are, like you, sincere about finding a long-lasting relationship. By using our services, you can utilize the best methods possible for communicating and dating lovely Odessa singles.
Discover Love with our Singles Adventure Tours to Odessa
Finding your true love has never been so exciting with our Odessa singles adventure tours in Ukraine. You will enjoy the adventure of finding the woman of your dreams while embracing and savoring the beauty of Ukraine as well as its women. Our singles vacation include multiple social gatherings with dinner, drinks and entertainment creating a relaxed atmosphere where you can literally meet hundreds of ladies, younger and older, in a very short period of time who are seriously seeking men to become their lifemate. You can also meet women you have been communicating with and enjoy our unlimited one-on-one personal introductions by our staff to any of the women in Odessa that you choose. It's a romantic vacation adventure that you will never forget!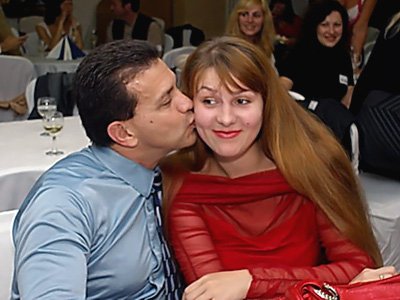 Single Odessa ladies are known to be very open-minded when it comes to dating and companionship. They are, perhaps, not the typical kind of woman you may find in your own area. They are NOT mail-order brides, as some would perhaps say. They are real, passionate, caring, accepting and traditional women who are extremely dedicated and beautiful. They tend to be open-minded about values, physical appearance, intimacy and even age - often open to marrying a man much older than themselves. However, there is one trait that you will find they are rarely willing to compromise on. That being, loyalty. If you find your dream Ukrainian girl in Odessa, you should be prepared that she will expect you to be loyal and fully committed to your relationship and your family.
These matrimony-minded, single Odessa girls seeking foreign men for marriage may be just the opportunity you have been searching for to find that life-long partner you often dream of! It's an opportunity for you to broaden your romantic horizons. Yet, before planning to meet and date one of your potential brides from among our Odessa, Ukraine personals, learn how to meet women in Odessa for easier, more effective and better communication options for online dating - and actually meeting your potential future bride.
To have the opportunity to actually meet, we offer two types of "singles vacation" or singles vacation for you to choose from. We have individual tours, for those who prefer to travel alone or need a more flexible schedule, or our world famous group tours where you will be matched and introduced to literally hundreds of ladies in a very short period of time. While we highly recommend our group tours due to the exceptional opportunity they offer and the number of women you will be able to meet, both include introductions to the hundreds of Odessa women who are members of our online dating site. All of these single, beautiful women who are enrolled in our dating agency are verified as real and genuine. This is done for your confidence and to protect our company's valued reputation as part of the world's largest and most respected marriage agencies since 1995.
Let These Odessa Women and Other Ukraine Women Write You First!
In any event, you have the very real opportunity to date these women in person and see for yourself just how desirable they can be to potentially become your future Odessa bride! Many men who join our dating site receive dozens of letters from these women within just a matter of a few days of registering.
We invite you to browse through our site for much more helpful more information as well. You will want to easily register here for free to take advantage of all or our options and features. You are in control. There is NEVER any cost or obligation whatsoever unless you choose to proceed.
Searching the personals of Odessa women here to find who best meets your desires is the beginning of an adventure you will not regret!