YES, Ukrainian Women Have Standards | Dating in Ukraine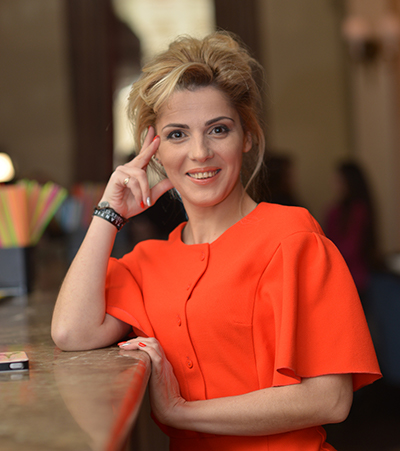 The same way that you don't just date any kind of women, Ukrainian women have their own sets of standards, too, in a romantic and practical sense.
Each woman has her own ideals and it all boils down to how high up she sets the bar. If you're a man who also has his own standards before investing time to a new date, then you know too well the self confidence that goes along with it.
You know what you want and thus, want your partner to be ideally your wholesome counterpart, too. Dating a Ukrainian woman who lives up to her principles and standards is surely attractive. If you found such a woman and in your case, one who also checks the boxes, then know that she also has her list of ideals for a partner, as well. It's time that you know what exactly her standards are so you can at least be aware of what she wants and not get off on the wrong foot in the process.
Each of the Ukrainian singles may have different standards for a partner, but more or less, even the most beautiful Ukrainian women, like most women in the world, look for some general qualities and traits of their ideal man. Women, though they come from different countries, have the same specific qualities that they deem as a paragon for a life partner.
You don't even have to be that "tall, dark and handsome", a "knight in a shining armour", or a "Prince Charming." Really it's not much about how you look, how much is in your bank account, or how high up you are in social status. Basically, it's the connection you can have with her and the stability you have for the most important matters.
Additionally, Ukrainian culture also plays a part in her formula of ideals. In Ukraine, most children were raised with traditional values. But she has her romantic ideals too coupled with the traditional. Here's one example of how their dating culture works: The time she says yes going on a date with you and really appearing there, it means she's already interested in you. All you now need to know is how to keep that until she sees that you meet her standards, and even beyond that.
Here are what the most beautiful women in the world are looking for in an ideal man:
Moral integrity
Conversing with you via dating sites or social media and even meeting you up for a first date should start with respect. Respect is an all-or-nothing factor. Disrespect is a sure way to immediately lose your chance. Speaking of morals, women in Ukraine look for honest, trustworthy, and responsible partners. She's used to open communication, which is why she hopes you'd be as frank, expressive, and assertive as her. Don't give her any reasons to doubt you.
Emotional maturity
A little childishness won't hurt, even a little vulnerability. But you need to also show that you handle things in a grown up way. By emotional maturity, it means that you've developed your own effective ways of coping with stressors in daily life, the unexpected ones, and of handling conflicts. When you make decisions, you stand by it. Even more, you have your own principles and values that you live by.
Sensitivity in Relationships
In dating sites, women tend to perceive men who smile in their profile as attractive as it correlates to their having positive personalities. For Ukraine women, such kind of vibrance in life is attractive for they, themselves, are full of energy and zeal to live to the fullest. It's a plus that you have at least the most important traits that every person finds appealing—kindness, understanding, patience, compassion, and empathy.
Supportiveness
Should she choose you, that will be because she sees a future with you—that you will be there for her and she for you. That is one of the signs of a healthy relationship. She wants you to not just be a date, partner, or lover, but a friend. A Ukrainian lady is usually very emotional, so you need to be there to support her in small or big ways emotionally and/or practically.
Family oriented
Ukrainian people grow up seeing how much families should be valued. When she comes at the point of her life where she wants to settle down and have her own family, she wants a family oriented partner, too. She will look for a man who's as interested as she is in committing into a serious relationship or tying the knot.
Sense of humour
If you can make her laugh and make her think you can add value to her life by your positivity and humor, then you're in. A Ukrainian woman's laughter is always full to the brim; might as well put your best foot forward so she can check off the box of you being able to make her happy.
Financially stable
Yes, she has romantic standards but a Ukrainian lady is also very practical. It's not wrong of her to dream of having a comfortable life with her future and dream partner. If you're used to pay-for-your-own style when taking a woman on a date, it's not so for these women. Paying for the dinner on the first few dates, is, to her, a sign that you can stand up as the man in her life for the future family she has in mind.
Being neat
Whether she's dating a foreigner or not, a man's neatness matters to her perhaps more than his looks. She's even conscious about her physical appearance herself, how much to you. As said, you don't need to be very sturdily built or have muscular, manly looks. For as long as you know what looks good in you, you're worth her time for a date, even a second, and more.
If you're already on a date, well, you're one of the lucky men who has caught her eyes. The beauty of Ukrainian women has caught the attention of men around the world, and many would want to be with her. Once you see she's interested in you, keep it up. Somehow, soon, she'll see that there's no one else she can imagine herself ending up with but you.