Newest, beautiful, single women now added for week of Wednesday, 31 May, 2023 - Tuesday, 6 June, 2023
Your opportunities here are truly worldwide. Explore our site deeply to see how you can realize that!
20 Exciting Outdoor Dating Ideas Odessa Women LOVE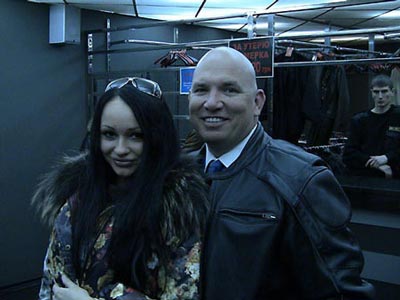 Take dates to another level by bringing your Ukrainian love interest outdoors! Go beyond just a movie, dinner, or coffee date as there are many ways you can be creative. What's more is you don't have to go all out with your expenses. Dating Odessa women is already exciting as it is, but it would be even more fun if you're both outdoor enthusiasts, craving to go from one place to another.
As the fourth largest city in Ukraine, Odessa has some of the most romantic places you can go. So, how about having an outdoorsy and active experience every once in a while? Believe it or not, there are so many outdoor date ideas without the pressure of you breaking the bank.
It helps knowing how you can have a date while saving cash a big deal. Add in some resourcefulness and your date will appreciate your effort just as much as bringing her to expensive restaurants. It doesn't hurt being a little bit creative yet practical. To give you some ideas for your next date from low to high cost and for every season, check the following:
Watch a concert in the park. Sometimes it's free; sometimes it isn't. Anyhow, concerts in the park usually have smaller ticket prices, so it's a great idea for a budget-friendly date. Plus, you get a nice view of the stars.


Grab a cup of coffee and take on a romantic stroll around the place. Coffee is best in bolstering your energy and happiness level. A cup of coffee, conversation, and nice scenery, you have yourself a date on cloud nine.


Hike under a sunny sky. In the woods or countryside, enjoy a long walk and breathe in the fresh air. Just make sure to track how far you walked so you don't reach beyond 20 miles, unless that's your goal.


Pick apples, berries, or any fruit that's in season. Admit it, your phone can sometimes be a distraction when you go on a date with Ukrainian girls. With the two of you being busy picking berries in the summer or apples in the fall, you also get to spend quality time with each other, and go home with some fresh fruits.


Hike on a nature trail. Nothing beats the romantic atmosphere than being with beautiful Ukrainian women in a picturesque setting. Find a place to soak in your date's and nature's beauty at the same time.


Drive to see the leaves during the fall. Trees are in their best color during autumn. Find out which part in Odessa shows the most beautiful trees one fall is in the air. Or find which particular place the leaves are changing colors and take her out on a scenic drive.


Shop on a local farmers' market. It's where you can buy some fresh produce, so you can make a fantastic dinner at home.


Take advantage of discount coupons. Your local grocery store may offer them or the internet may have bargain prices for some theme parks near you. Just like everyone, your date will love it if you invite her to amusement parks. With the free or cheaper admission, you can use your extra cash to play games or win a giant teddy bear for her.


Go to an outdoor festival. Odessa, Ukraine has its own share of jovial festivals. One of the biggest is their humor festival, which hosts a lot of concerts and events on the streets and theaters; powder tower, and city day.


Have a picnic in the park. Bring a blanket, basket of food, and perhaps, play some good music and you're good to go!


Catch some waves at the beach. Spend an entire day on the coast. Bring your Speedos or bathing trunks, soak in the sun, and simply enjoy the water with your date.


Rent a kayak, specifically for two people. It's not that much of an expense when you're in a state park or local rental shop. Pack your lunch and stop halfway through the fun to sit and eat together on a rock. Make sure you steer her clear from the bill as Ukrainian women expect their dates to completely treat them on the first few dates.


Find a zoo near you. Most zoos are cheap, but they're also the best places to take many pictures. It's also enjoyable to spend the whole day looking at exotic animals.


Visit historical landmarks in the city. There are a lot of monuments and heritage sites in the city of Odessa. Indulge your historical curiosity and let her take you to some historical places in the town that you've never heard and gone to before.


Go to a mini golf course. It's not that expensive anyway. After all, who doesn't love a little, healthy competition while talking just about anything with your significant other?


Fly kites. While you can make kites, it doesn't hurt to buy one. They're relatively cheap, you know, and it's not old-school either. Let her see the inner child in you by spending the day flying kites with her.


Get on a spontaneous road trip. Bring on an element of surprise for the two of you by driving around the city without necessarily having a specific destination in mind. Who knows? Maybe you'd end up somewhere with beautiful scenery.


Go to a park. Again, charm your date by having a carefree attitude. With this outdoor dating excursion, you can try the playground amenities that you used to enjoy as a child. Swings, rings, monkey bars, or climbing trees, you name it, you try it.


Stargaze in the backyard or on the rooftop. Really, just anywhere you can have a nice view of the stars. Make sure you have some blankets so you have the perfect reason to snuggle up with her!


Go ice skating. If it's winter, then ice skating is the perfect pastime. Plus, you get to hold each other's hand for most of the time while learning together or teaching her how.
If you've developed interest with one of the Odessa women you've met in some legitimate Ukrainian dating sites, try any of these low and affordable dating activities with her.

Newest, beautiful, single women now added for week of Wednesday, 31 May, 2023 - Tuesday, 6 June, 2023
Your opportunities here are truly worldwide. Explore our site deeply to see how you can realize that!